Bu yazı şimdiye kadar 7518kez okundu!
Disk Drill Veri Kurtarma Programı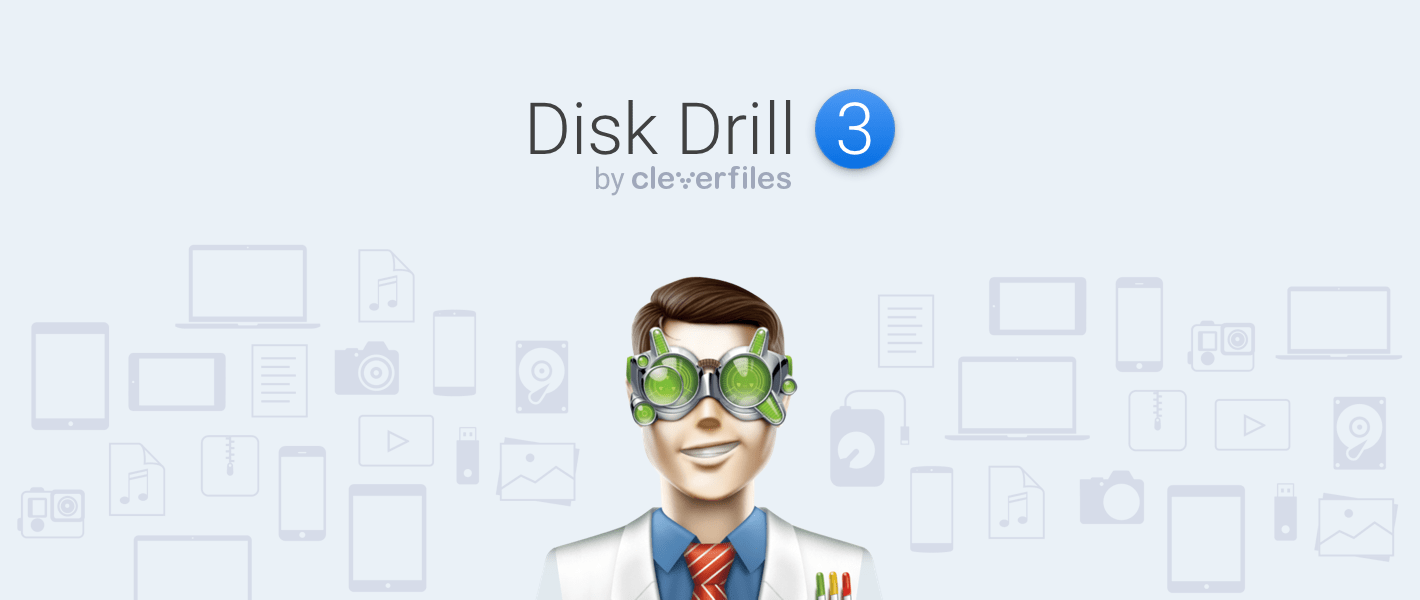 Yanlışlıkla yada bir şekilde silinen dosyalarınızı kurtarmak için ne yapmanız gerektiğini bilmiyorsanız, bu program tam da ihtiyacınız olan program demektir. Disk Drill Veri Kurtarma programı üstelik Türkçe dil seçeneği ile Türk kullanıcılara kendi dillerinde programdan faydanlanma imkanı sunuyor.
MacOSX ,Windows , Android ve iOS 'da silinmiş, önemli iş belgesi, müzik, fotoğraf ya da video gibi dosyaları kurtarmanız mı gerekiyor? Dosyalar ya da tamamen bölümler cihazınızdan uçup gitti mi? Harici USB sürücüsüne ya da kamera kartına erişimde sorun mu yaşıyorsunuz? Disk Drill programı tüm bu verilerinize tekrar erişmeniz konusunda yardımcı olacaktır. Kaybolan,erişim sağlayamadığınız uçup gitti diyip üzülmeye başladığınız dosyalarınız olmayacak. Suyu susadıysanız içeceksiniz, yok olduğunu düşündüğünüz fotoğraf ve çalışma dosyalarınız arkasından değil !
Neden Disk Drill Veri Kurtarma Programını kullanmalısınız ?
Gelişmiş algoritması ile tüm dosya türlerini kurtarır. Dosya türlerine ait liste aşağıdadır.
Tüm pc ve mobil işletim sistemelerini desteklemektedir. (MAC OSX-Windows-Android-iOS)
Kullanmak için uzman olmanıza gerek yok. Kullanıcı dostu bir arayüz ve tek tuş ile etkili sonuç.
Ekstra ücretsiz disk araçları da çeşitli özellikleri ile oldukça faydalı olacaktır.
10 milyon üzerinden indirme ile evlerde ve iş yerlerinde yaygın kullanım sunulmaktadır.
Ücretsiz Disk Araçları Nelerdir ?
Disk Sağlığı ; Ücretsiz S.M.A.R.T. disk izleme, potansiyel disk sorunları karşı daima alarmdadır.
Disk Temizleme ; Disk alanını analiz eder ve zahmetsizce depolama alanını boşaltır.
Çift Dosya Bulucu ; Sürücünüzde birden çok yerde bulunan çift dosyaları kolayca bulur ve yok eder.
Disk-Sürücü Kurtarma ; Ücretsiz veri kurtarma için kendi önyükleme USB sürücünüzü oluşturun.
Veri Koruma ; Kurtarma Kasası ve Garantili Kurtarma ile verilerinizi koruyun. Ücretsiz kurtarma.
Veri Yedekleme ; byte-to-byte disk ve bölüm yedeği oluşturun.
Geri getirebilinen dosya türlerine ait liste aşağıdaki gibidir.
Video Dosya Türleri
3G2 / 3GPP2 / 3GP / 3GPP (

Videos for 3G UMTS services

)
AVI
DIR (Adobe Director Movie)
DV (Digital Video)
DXR (Protected Adobe Director Movie)
FCP (Final Cut Pro)
FLA (Editable Adobe Flash movie)
FLV (Flash video)
FCPEVENT (Final Cut Events)
M2T (HDV video)
M2TS (Blu-ray BDAV Video)
M4P (iTunes Music Store audio)
M4V (iTunes video)
MKV (Matroska Video)
MLV (LabVIEW mathscript file)
MOV (Apple QuickTime movie)
MP4 (MPEG-4 video)
MPG (MPEG video)
MXF (Material Exchange Format)
OGM (Oog Media)
R3D (Redcode Raw video image)
RM (RealMedia)
RMVB (RealMedia Variable Bitrate)
SWF (Flash movie)
TOD (JVC Everio Video Capture)
TS (Video Transport Stream File)
WEBM (HTML5 WebM Videos)
WMV (Windows Media Video)
Ses Dosya türleri
AA (Audible Audio Book)
AIF (Audio Interchange File)
ALP (Ableton Live Pack)
ASF (Advanced Audio Streaming Format)
CAF (Core Audio File)
CDA (CD Audio Track)
CPR (Cubase Project)
DS2 (Digital Speech Standard Pro)
ENS (REAKTOR Ensemble)
FLAC (Free Lossless Audio Codec)
FLP (FruityLoops Project)
IDF (MIDI instruments Definitions File)
M4A (Apple Lossless Audio)
MID (MIDI)
MP3 (MPEG Audio Stream, Layer III)
MUS (Finale Notation)
NGRR (Guitar Rig sound files)
OGG (Ogg Vorbis Compressed audio file)
PTF (Pro Tools Session File)
RA (Real Audio)
RFL (Reason ReFill Sound Bank)
RNS (Reason Song File)
RX2 (REX2 Audio Files)
SIB (Sibelius Score)
WAV (DTS-WAV)
WMA (Windows Media audio files)
Foto ve grafik dosya türleri
3FR (Hasselblad camera 3F RAW image)
AEP (After Effects Project)
AI (Adobe Illustrator)
ALBM (HP Photo Software Album)
ANI (Windows Animated Cursor)
ARW (Sony Digital Camera)
BLEND (Blender 3D Data file)
BMP (Bitmap)
BPN (ArchiCAD Backup)
C4D (Cinema 4D Model)
CDR (CorelDRAW)
CR2 (Canon Raw Image)
DJVU (DjVu Images)
DNG (Digital Negative)
DPX (Cineon image file)
DXF (Drawing Interchange File)
EMF (Enhanced Windows Metafile)
EPS (Encalsulated PostScript file)
FFF (Hasselblad Camera RAW image)
FH3 (FreeHand 3 Drawing file)
FH8 (FreeHand 8 Drawing file)
FH10 (FreeHand 10 Drawing file)
FH11 (FreeHand 11 Drawing file)
ICNS (Mac OS X Icon)
ICO (Windows Icon)
IDML (Adobe InDesign Markup Language)
INDB (Adobe InDesign Book)
INDD (Adobe InDesign)
INDL (Adobe InDesign Library)
INX (Adobe InDesign Interchange)
JNB (SigmaPlot)
JPG (JPEG image)
KDC (Kodak Photo-Enhancer File)
KEY (Apple iWork Keynote)
LRCAT (Adobe Lightroom Catalog)
LXO (Luxology Modo)
MA (Maya Project)
MAX (Autodesk 3ds Max Scene)
MB (Maya Binary Project)
MP (Maya PLE Project)
MPO (Multi Picture Object File or simply stereo images)
NEF (Nikon camera RAW image)
NRW (Nikon Raw Image File)
ORF (Olympus camera RAW image)
PEF (Pentax RAW image)
PLA (ArchiCAD Project Archive)
PLN (ArchiCAD Project File)
PNG (Portable Network Graphic)
PS (PostScript File)
PSB (Adobe Photoshop Large Document Format)
PSD (Adobe Photoshop)
RAF (Fujifilm RAW image data)
RW2 (Panasonic camera RAW image)
SKP (SketchUp)
SRW (Samsung camera RAW image)
SVG (Scalable Vector Graphics)
TIFF (Tagged Image File Format)
TPL (ArchiCAD Project Template)
VSD (Visio Drawing file)
VWX (VectorWorks Design File)
WEBP (Image format for Web)
X3F (X3F SIGMA raw images)
Doküman dosya türleri
1CD (Russian Finance 1C:Enterprise 8)
AAF (Advanced Authoring Format)
ABCDDB (Apple Address Book Database)
AFDESIGN (Affinity Designer document)
ALS (Ableton Live Set File)
AMB (Licom AlphaCAM)
APK (Android Package)
BOK (Economacs File)
CELTX (Celtx Project File)
CFB (Microsoft Compound File Binary)
CHM (Compiled HTML Help File)
CS (Visual C# Source Code File)
CST (Adobe Director External Cast File)
CWK (ClarisWorks Document)
CXT (Adobe Director Protected Cast File)
DB3 (SQLite3 Database)
DGN (MicroStation Design file)
DOC (Microsoft Word)
DOCX (Microsoft Word)
DPDOC (Digital Performer Document)
EBML (Extensible Binary Meta-Language)
EFA (Encrypt 2005 E-mail File)
EMB (Wilcom ES Software)
EMF (Enhanced Windows Metafile)
EMLX (Apple Mail Message)
ENEX (Evernote Export XML format)
ENL (Endnote Library)
EPB (EP Budgeting file)
EPUB (Open Ebook file)
ESS (Skyrim Save file – TES 5)
FB2 (FictionBook 2.0 Files)
FDR / FDX (Final Draft)
FOS (Fallout 3/NV Saved Game file)
FP7 (FileMaker Pro 7+ Database)
GP3/GP4/GP5/GPS (Guitar Pro documents)
GPX (Garmin Basecamp, GPS Exchange Format)
H (C/C++ Header File)
HWP (Hangul Word Processor)
HTML (Hypertext Markup Language) Note: The HTML format is not checked by default.
IBA (IBasic Source Code File)
IBANK (iBank 5 app)
iCash files
ICS (iCalendar)
IPA (iPhone or iPod Touch Application)
ITL (iTunes Library File)
JKS (Java KeyStore)
KDB (KeePass Password Database)
KDBX (KeePass Password Database)
KEYCHAIN (Mac OS X Keychain File)
LNK (MS Windows Link)
LWO (LightWave 3D Object File)
LWS (LightWave 3D Scene File)
LYX (LyX Document)
M (Objective-C Implementation File)
MDB (Microsoft Access Database)
MINDNODE (MindNode document)
MM (FreeMind)
MMAP (MindManager Map)
MOBI (Mobipocket eBook files)
MSG (Outlook Mail Message)
MUSE (Adobe Muse)
MYO (Mind Your Own Business)
Notes.app database
NUMBERS (Apple iWork Numbers)
ODG (OpenDocument Graphics)
ODP (OpenDocument Presentation – OpenOffice Impress)
ODS (OpenDocument Spreadsheet – OpenOffice Calc)
ODT (OpenDocument Text – OpenOffice Writer)
OLK14MSGSOURCE (Outlook Email Message Data File)
OPJ (OriginPro 8 files)
P65 (Adobe PageMaker 6.5)
PAGES (Apple iWork Pages)
PEM (RSA Private Key) + PUB (RSA Public Key)
PDF (Portable Document Format)
PGD (PGP Disk Image, high recoverability if stored without fragmentation)
PLIST (Property List XML Files, not binary)
PPT (Microsoft PowerPoint)
PPTX (Microsoft PowerPoint)
PRPROJ (Premiere Pro Project)
PSAFE3 (Password Gorilla storage files)
PSS (Password Saver)
QPW (Quattro Pro)
QBB (QuickBooks)
RFI (SPEFO Stellar Spectra Analysis)
RP (Axure RP Project File)
RAR (WinRAR)
RTF (Rich Text)
RVT (Revit Project)
SCPT (AppleScript Script Files)
SDA (OpenOffice Draw)
SDC (OpenOffice Calc)
SDW (StarOffice Writer)
SH3D (Sweet Home 3D)
SKETCH (Sketch app files (Bohemian BV))
SLDPRT (SolidWorks Part file)
STOREDATA (XML persistent store)
SXC (OpenOffice Calc)
SXD (OpenOffice Draw)
SXI (OpenOffice Impress)
SXW (OpenOffice Writer)
SWIFT (SWIFT source codes, XCode)
TAX (TurboTax data file)
TEX (LaTeX Document)
TEXTCLIPPING (Mac OS X text clipping)
TIB (Acronis True Image)
TREC (Camtasia Studio 8.4+ recordings)
VCF (vCard files)
VDI (VirtualBox Virtual Disk Image for static disks)
WEBLOC (Mac OS X Website Location)
WPS (Microsoft Works Word Processor Document)
XIB (Interface Builder Document)
XLR (Microsoft Works Spreadsheet)
XLS (Microsoft Excel Spreadsheet)
XLSX (Microsoft Excel Spreadsheet)
XMCD (MathCAD 14)
XML (XML) Note: The XML format is not checked by default.
XMP (Adobe Extensible Metadata Platform)
Arşiv dosya türleri
7Z (7-Zip Compressed)
ARJ (ARJ Compressed File Archive)
CAB (Windows Cabinet File)
DMG (Mac OS X Disk Image)
ISO (ISO-9660 CD Disc Image)
JAR (Java Archive)
MBX (Apple Mail mailbox file)
PST (Microsoft Outlook Personal Folders)
RAR (WinRAR Compressed Archive)
RDB (Retrospect Backup Set)
TAR.XZ (XZ Compressed Tar Archive)
ZIP (Extended Zip File)
Önemli Not ! Ücretsiz kullanımlarda toplamda sadece 100 MB 'lık veri kurtarır !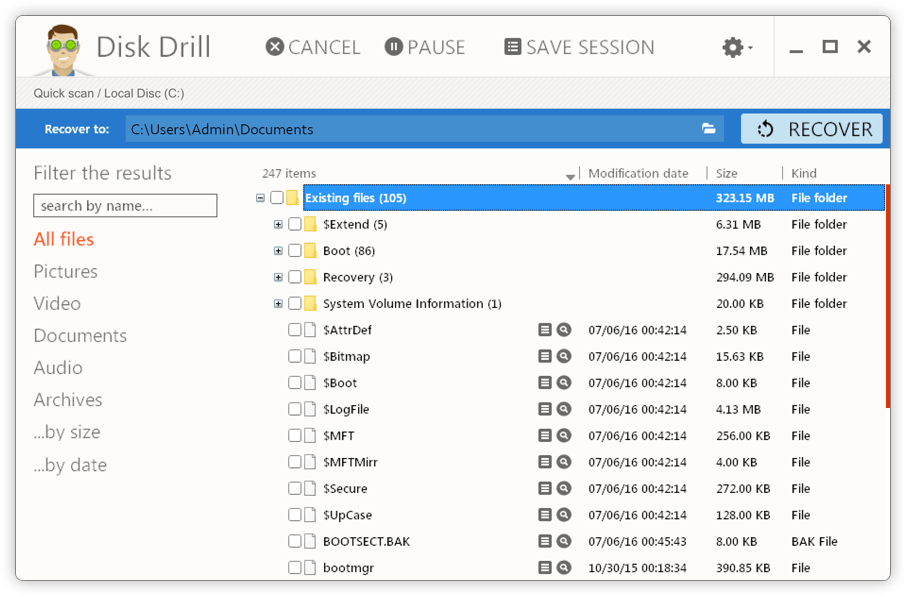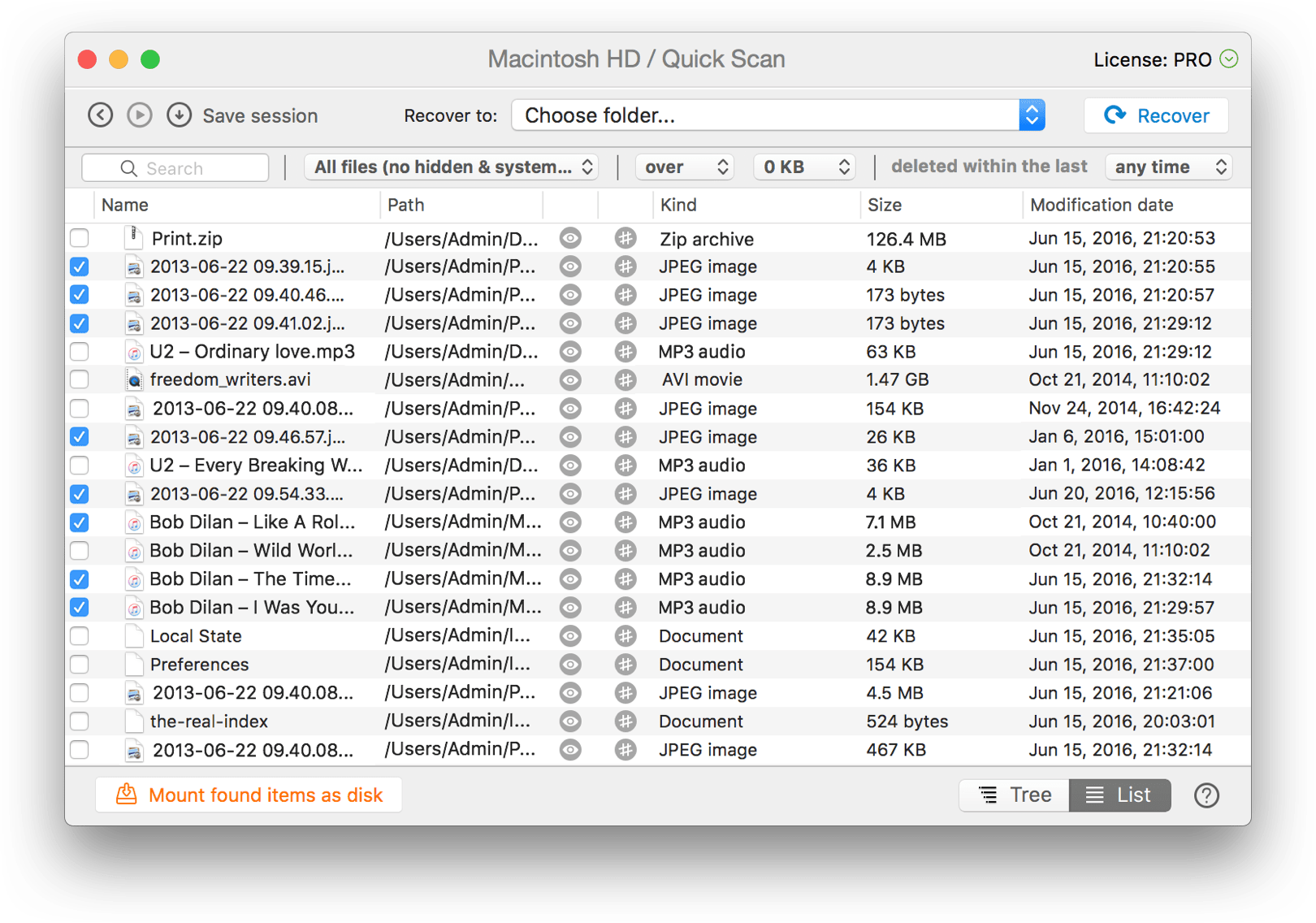 ÇEKİLİŞLE "DiSK DRiLL PRO" VERSİYONU HEDİYE EDİLECEKTİR !
Aşağıdaki koşulu yerine getirenler arasında yapılacak çekilişte 3 kişiye süresiz PRO versiyonu hediye edilecektir.
Yapmanız gereken;
Facebook sayfamızı beğenmek,
Facebook sayfamızda paylaştığımız bu yazıya yorum yapın,
Facebook 'da bu yazıyı tavsiye edin.
Yada
Twitter 'da takip edip ,bu yazıya ait tweet'i beğenip – retweet 'leyin.
https://twitter.com/tayfunknc/status/806642299526594562
Bu yazı şimdiye kadar 7518kez okundu!